Dimaxlor's services are based on trust and transparency
We Provide Best Website Design and Digital Marketing Solutions
Dimaxlor is committed towards Website Design and Digital Marketing, but what is Website Design and Digital Marketing?
Website Design is a process of planning and arranging content for creation of aesthetic websites. Dimaxlor is specialized in creating websites on Content Management System(CMS) like WordPress. More than 43% of worlds websites are powered by WordPress.
Digital Marketing is a type of marketing that focuses on promoting and selling of products or services by leveraging online marketing strategies. Dimaxlor uses Social Media Marketing, Search Engine Optimization, Email Marketing, Content Marketing and Pay Per Click strategies for brand awareness and consideration.
Social Media Marketing refers to use of social media platforms for creating brand awareness and visibility. Facebook, Instagram, LinkedIn, Twitter, YouTube, Pinterest, Snapchat are few social media marketing channels used for promotion and selling of products and services.
Search engine optimization
Search Engine Optimization is a method to  improve website ranking on Googles SERP (Search Engine Ranking Page). SEO is organic, meaning you do not have to pay Google for ranking on page. SEO entirely depends on your on page, off page and technical optimization skills.
Content Marketing is a strategy for attracting, engaging and retaining audience through relevant and consistent content.Content Marketing involves creating images, videos, blogs and other creatives for brand reach and awareness. Marketing without content is unimaginable.
Email Marketing refers to email sent from a business account to it's current and potential customers to promote products or services and nuture relationship. Email marketing is tailored marketing where in you have the freedom to send personalized messsages to customers.
Graphic Design is an art of projecting ideas into reality with the help of typography, photography, symbols and colors. Graphic Design helps in solving brand problems through effective visual communication. A logo is an example of graphic design that can create ever lasting brand image in audience mind.
Advertisements like Google Ads and Facebook Ads are paid form of marketing also referred as Pay Per Click or Search Engine Marketing. In Pay Per Click strategy publishers pay to Google or Facebook when their ad is clicked. PPC is a competition for space with targeted keywords and placements. Pay Per Click helps in driving traffic to company website.
Dimaxlor creates website using WordPress. WordPress is an open source software used for creating stunning websites. WordPress is a form of Content Management System(CMS) that helps users  create, edit and publish website with limited technical know how. More than 40% of world's websites are powered by WordPress.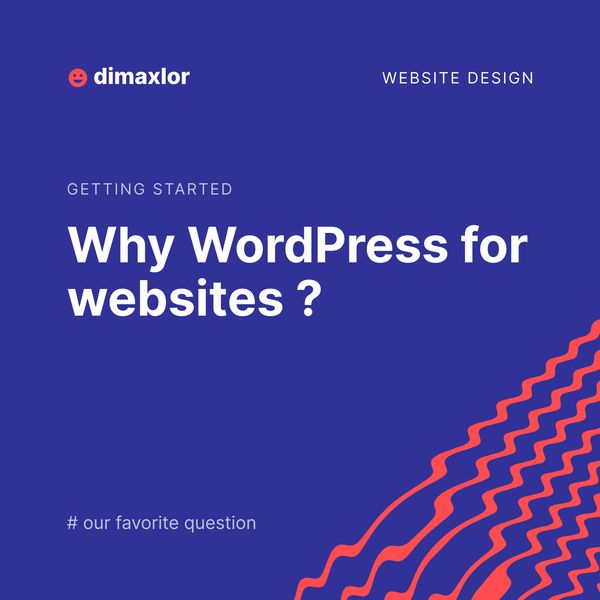 Brand Management is a process of identifying the purpose of the brand, analyzing brand perception with audience, positioning brand in market based on analysis, measuring the brand performance and increasing the perceived value of brand in the long run. Brand Management helps in creating brand differentiation, enhance customer loyalty and aligns business and employee goals. 
Dimaxlor - One of the best website design and digital marketing brand in Sawantwadi and Navi Mumbai

Copyright© 2023 Dimaxlor. All Rights Reserved.